ULTIMATE PARTY NIGHTS
VENUE QUIZZES
The biggest & most entertaining quiz events you'll ever play.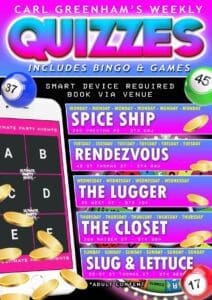 Forget the old fashion pen and paper, these quizzes are all about answering using a smart device! You also only have 10 seconds to answer so hurry! Carl's quizzes are fully inclusive. They include Bingo and The Wheel of Misfortune. You should never take these quizzes too seriously as they are hosted for entertainment. You're guaranteed a great night of entertainment if you book one of these quizzes.
Carl hosts weekly quizzes around Weymouth (see poster) so if you'd like to play one before booking your own private quiz night, be sure to check out one of his venues soon.
We can supply a poster for you to use on your social media to advertise the face you have a quiz scheduled. Click here
Like what you see? Contact us for more details to discuss how we can supply a quiz night for your event.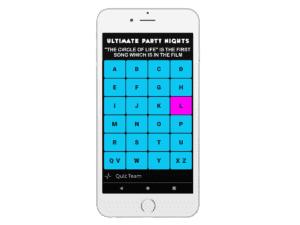 Players use their smart device (phone or tablet) with the free SpeedQuizzing app to submit answers.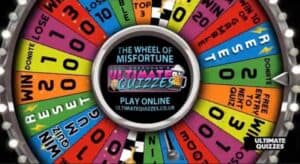 It's more than just a quiz – play the "wheel of misfortune", "bingo", "Play Your Cards Right", "Take it or Leave it" and more. We'll work with you to tailor an event to your clientele,
We'll also promote your venue using our social media pages and website – with almost 5,000 followers on Facebook alone, you can be sure your event will get noticed. Venues regularly tell us that an ultimate quiz night can be one of the busiest of their week.
Callum and I played last night and totally enjoyed it. All we needed was Fordy behind the bar and we could have been in the best local pub in Weymouth @ famous old spa on a Sunday. Really easy to connect. Thanks Carl.
Since lockdown, my team have been scattered around the country working from home. Carl's Ultimate Online Quizzes pulled us together for an evening of drinking and silliness. Thanks for doing this Carl, my phone has gone crazy with messages from friends saying how much they enjoyed this.
Carl's quizzes, whether online or in the pubs, are always good fun and entertaining! Would definitely recommend!