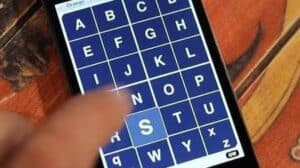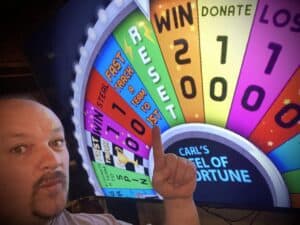 "The Most Entertaining Quizzes You'll Ever Play!"
We've totally revamped the traditional pub quiz. Ultimate Party Night quizzes are fully inclusive and suitable for any age and ability.
The Quiz is played in teams using your own smart device with a free app (available to download below.)
Our Quiz Shows include a range of very well written general knowledge questions, Bingo, fun on screen games and the word famous Wheel of Misfortune!
We have various styles of answering including multiple choice, sequence & letters etc.
Our quizzes have helped raise thousands of pounds for great causes and you can easily cover any costs through player entry prices & raffles.
Hire our quiz shows for pub nights, weddings, charity fund raisers and team building events.

DOWNLOAD THE QUIZ APP HERE:
1.

Get Connected
Once you're at the quiz venue you need to connect your device to the Quiz Wifi and open the App.
2. Name Your Team
Enter a team name and hit 'Connect'. Your Quiz host will tell you what to do next!
3. Play SpeedQuizzing!
Enjoy game formats like Fastest Finger, First Letter Of The Answer, Multiple Choice and Nearest Wins, with real time visual feedback.